2dartist issue 120 is out now, featuring detailed tutorials, interviews with awesome artists, plenty of inspiring images– and more! Check out the sneak peek!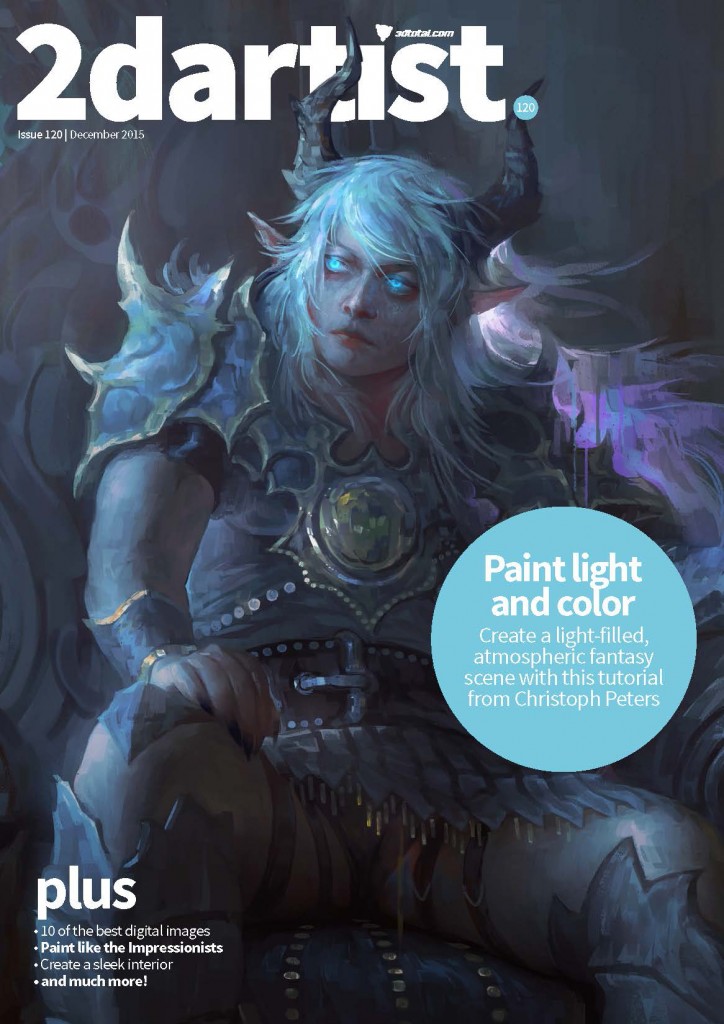 Hello and welcome to issue 120, the latest issue of 2dartist magazine! In this month's issue we have an interview with Lip Comarella, the art director behind animation studio Salon Alpin. We are also talking to traditional artist Scarlett Fu and get a peek at the sketches of the highly popular Marija Tiurina.
This issue also features a tutorial by Ian Jun Wei Chiew on how to speed paint a futuristic interior. Wadim Kashin guides us on how to paint in Photoshop like the traditional Impressionist painters, while Christoph Peters gives a tutorial on painting a fantasy character on a throne and Oscar Gregeborn shows how to paint an underwater alien landscape.
---
Lip Comarella discusses the contemporary mixed media animation of Salon Alpin…
---
Look inside Digital Art Masters vol. 9 and create a vibrant forest scene with Arthur Haas…
---
Dream like artworks from freelance illustrator Marija Tiurina…
---
Luigi Memola shows how to develop a quick sketch into a complete rendered sci-fi vehicle design…
---
See the detailed traditional illustrations of graphic designer Scarlett Fu…
---
Learn how to recreate the painting style of the traditional Impressionist painters with a tutorial from Wadim Kashin…
---
Ian Jun Wei Chiew demonstrates how to speed paint a stylized, retro interior setting in only an hour…
---
Create a light filled, atmospheric fantasy scene with a tutorial from Christoph Peters…
---
Oscar Gregeborn shows how even beginners can paint an awesome underwater landscape…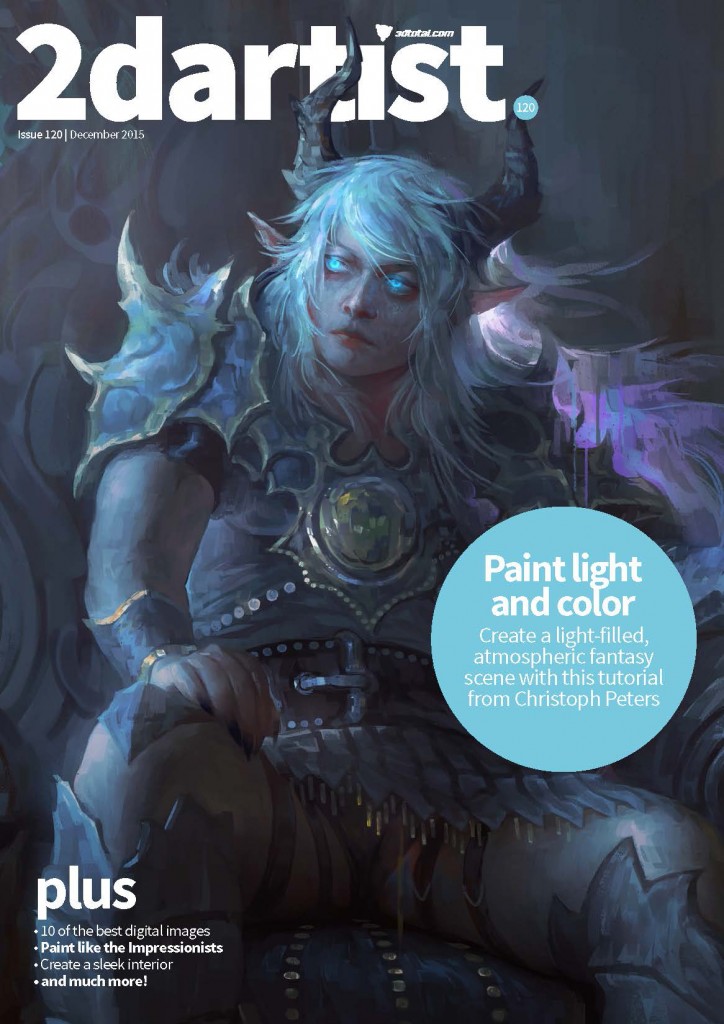 Related content
Did you know you can also buy back issues?
Check out 2dartist on Facebook